Unquestionably, there are too many reasons why you need to have a good-looking green mat in your office in order you can have a very appropriate as well as cozy place to receive customers and yourself. However, even though there are a ton of companies offering different kind of mats, quality and experience is something you cannot improvise. Nowadays, the trend is getting the most out of recycled mats, in order you can buy high-quality solutions for your floor while contribute with the environment and the corporative responsibility you may promote in this aspect. But, which aspects do you consider are important when choosing green mats or recycled mats?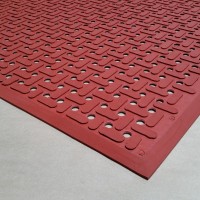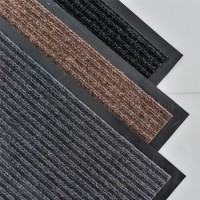 The following are some important things you must have in mind when choosing the right mat for your commercial place. The right mat for the right place: When trying to choose recycled mats thing about indoor and outdoor solutions. The quality, materials and composition of green mats should be used according to the place where you are planning to locate them. You will required some material specifications for buying outdoor mats and choose the right green mat for your indoor. Think green: One of the most important things in green concepts is that you must follow it until the end. It is not possible to have a green building without green or recycled mats. That's why is very important to have everything under control in this aspect, in order you can contribute efficiently in the environment impact of everything you have in your office.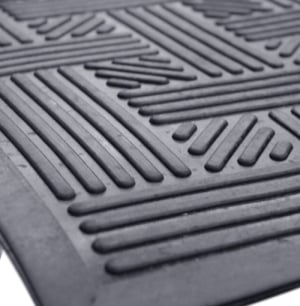 Quality before everything: This is a very general but important word –quality. No matter the price you need to pay for green mats if you don't have the right quality you need. Ask to your provider everything that is important so that you can have the opportunity to have the best green mat with you. Printed logo should have good resolution, sharp and clear details. Cutting-edge technology: Another important aspect when choosing green mats for your office is to talk about technology it supports. What I mean with that? People are going to use your mats because they will be or walk on it. There are materials specially designed for low or high traffic, indoor and out-door and for easy to remove dirt. In addition, your green mats could support certain type of weight and even surface fabric can dry fast when it gets wet. Guarantee: Consider to ask about guarantee. If your provider give you a product with some level of quality, it is good that you have in mind to keep everything under control in this aspect and ask a written guarantee.
Images: Unimatcorp.com, Unimatindustries.com, Acefloormats.com